Here are our Friends currently at the Sanctuary.
---
Agnes
Agnes came to the sanctuary as a seizure through the Oregon Humane Society. At the tender age of 8, Agnes has rarely been handled and suffered from horribly overgrown hooves and a fear of humans that precluded any touch. With constant effort and gentling though natural horsemanship, we are confident that this little mule will be able to find her braveness and have a full life with all the care she deserves.
---
Benyamin
Coming in one year after our dear Daisy, Benny arrived from a neglectful situation on the coast where he lived without shelter for most of his life. Benny arrived at the sanctuary after a snowstorm and sank into his first warm deep bed of shavings, and a deep bed of warm and dry is STILL his favorite thing! Benny has the face of a muppet, the body of a wildebeest and the bray of Pavarotti, and he is one of the sanctuary favorites. Grooming sessions with Benny can last hours with no complaints. And did we mention those ears!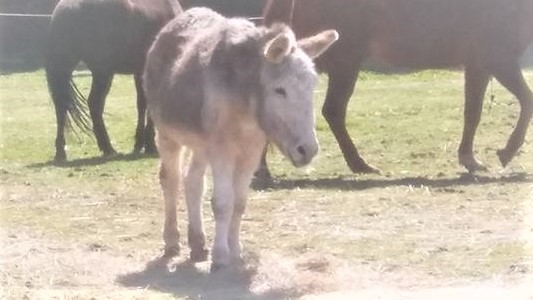 ---
Bodhisattva
Bodhi (Bodhisattva) was born in captivity out of a wild mustang mare and had known mishandling in his young life which left him blind in one eye and suffering with lung and tracheal damage. He was then abandoned in a pasture for the next 7 years of his life and was never handled until Zeb's took him in at the age of 8. Despite his chronic COPD and eyesight issues, he has proven to be the most insightful, kind and benevolent herd leader of our sanctuary family.
Bodhi still must take daily COPD medication but has excelled in his groundwork to become our 'at will horse partnership' ambassador showing what true partnership between horse and human can be. This lovely black horse is the teacher of new volunteers, comforter of the heartbroken and a beautiful greeter to the sanctuary.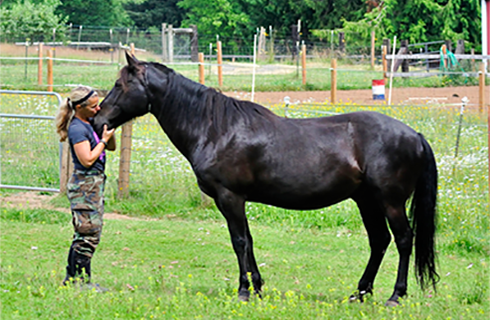 ---
Bud
Brother Bud came to Zeb's Wish in November of 2011 after his owner passed away. He had been a performance horse in his previous life that left him with chronic injuries in his feet and legs. When he was no longer able to perform, he was given away and ended up in a dire situation. A kind woman took him in and nursed him back to health and when she passed away, Bud came to Zebs. He receives regular joint care that includes chiropractic, massage, supplements and acupuncture that keeps his 'wheels' more comfortable. Bud is a big personality who reminds us how big a heart can be. On his good days you might find him in the lower pasture-running his barrel racing patterns and dreaming of his past life as a great athlete.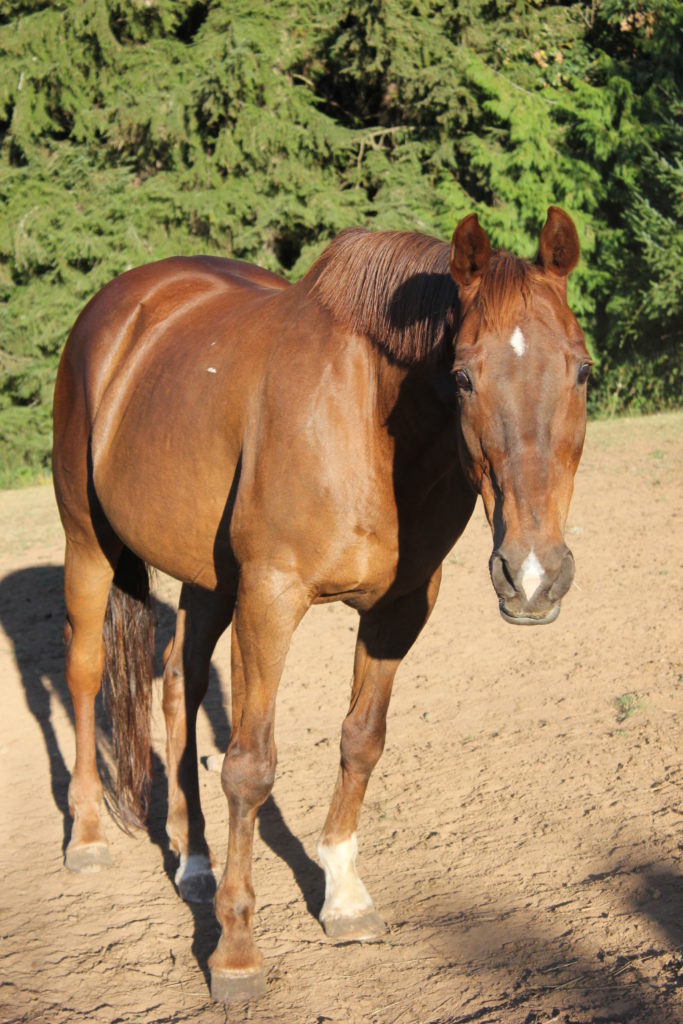 ---
Daisy
Our dear Daisy was surrendered to us in September of 2011 after a lifetime of being a living lawnmower on a 20' dog chain. Despite this beginning, and the chronic founder that she suffers from years of neglect, she has shown the heart of a lion since day one. Miss D is our sunshine and melts the hearts of all who enter the sanctuary with her heartrending bray and her doe eyes—and did we mention those EARS?! Daisy is on a managed feeding plan now and gets specialized hoof trims to help her stay more comfortable on her feet. She can be spotted along with her best buddy Benyamin at late night final feeding, looking up at the stars and dreaming together of adventure.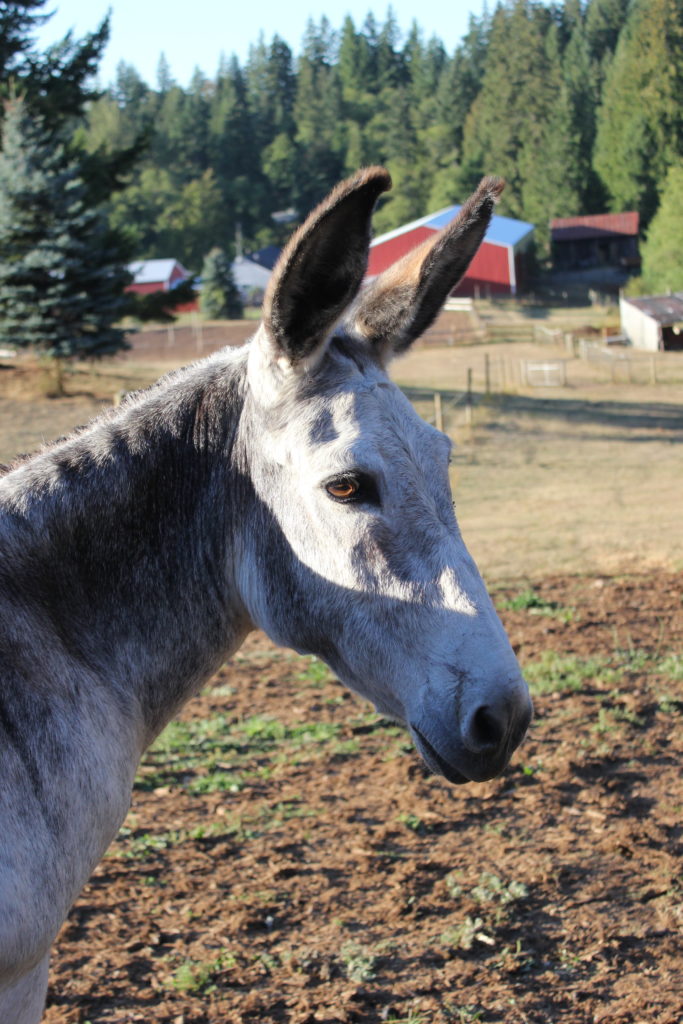 ---
Star
This lovely girl had a bad break early on and quite literally broke her leg and lived to tell about it. Stars breeder decided to keep her despite her disability, and she grew up to be a beautiful and intelligent lady horse. When Stars family experienced a tragedy, they reached out to Zebs Wish and she joined the sanctuary herd. Today Star is the big boss mare, leading the herd with Bodhi by her side. And don't let that bow legged lady fool you, she can outrun everyone back to the barn for dinner!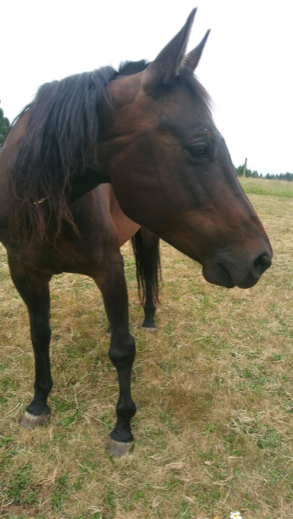 ---