*Please note. All Events at Zeb's Wish require RSVP or are by appointment only unless otherwise stated. "drop-ins" are not permitted at Zeb's Wish due to us being a volunteer-run organization without full-time staff.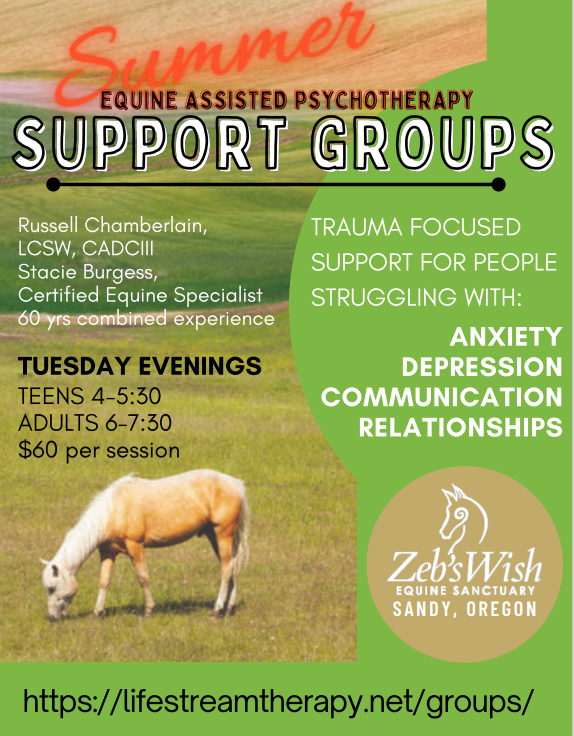 Zeb's Wish Equine Sanctuary
Our tagline, "Humans, healing horses, healing humans" shows that not only do we rescue horses and give them sanctuary, but these equines are also tremendous healers for us as well. We are excited to announce that on Tuesdays evenings this summer, Lifestream Therapy will be hosting Equine Assisted Psychotherapy Support Groups at Zeb's Wish providing trauma focused support for people struggling with; anxiety, depression, communication, relationships. We can't say enough about this team that works with both Teens and Adults! Add Zeb's Equines to the mix and you have the perfect team to help you on your journey.
Tuesday Evenings. Teens from 4-5:30 and Adults 5:30-7:30.