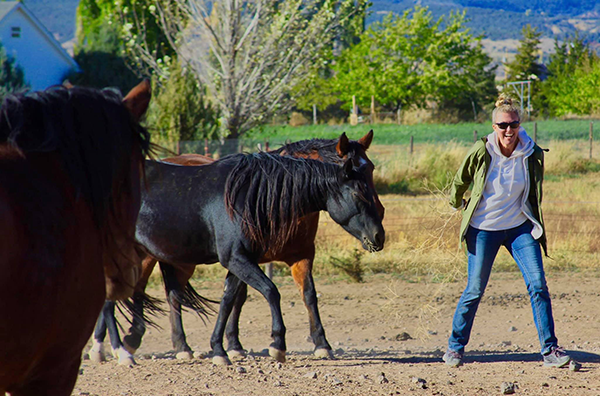 Zeb's Wish Equine Sanctuary, Sandy Oregon.
Discover the integration of "being" and "doing."
This workshop run by Author, and Skilled Group Facilitator, Kerri Lake
is a unique, 2.5 day fundraising event for Zeb's Wish
Experience yourself in a new, non-adversarial relationship with doubt, fear and clarity.
Empowered to navigate emotions with grace, you will find yourself at home in your own body.
…horses love that…
We'll explore and apply awareness and tools that clarify your energetic communication in relationship to horses and other people's energy, emotions, thought patterns and relationships. We will explore our own energy and communication, we will play with tools of wisdom and awareness to navigate the outside world with greater ease and fluidity.
This is about learning how to walk differently in a familiar world, creating life from the heart. The Tools Kerri shares empower you to bring your heart forward into every situation, to navigate emotions (yours and others') with grace, to speak in a tone that feels true to you, and to be willing to receive what actually works for you.
Explore how it feels to operate with no need for conflict or competition. Learn more and register on Kerri Lake's Website