October 19th 2019- Zeb's Wish Fundraiser!! For the Love of Horses Celebration.
SOLD OUT! We need to look for a bigger venue next year. So sorry you cant join us for the funnest party of the year! But please consider making a donation to be there in spirit. Look forward to seeing you next year!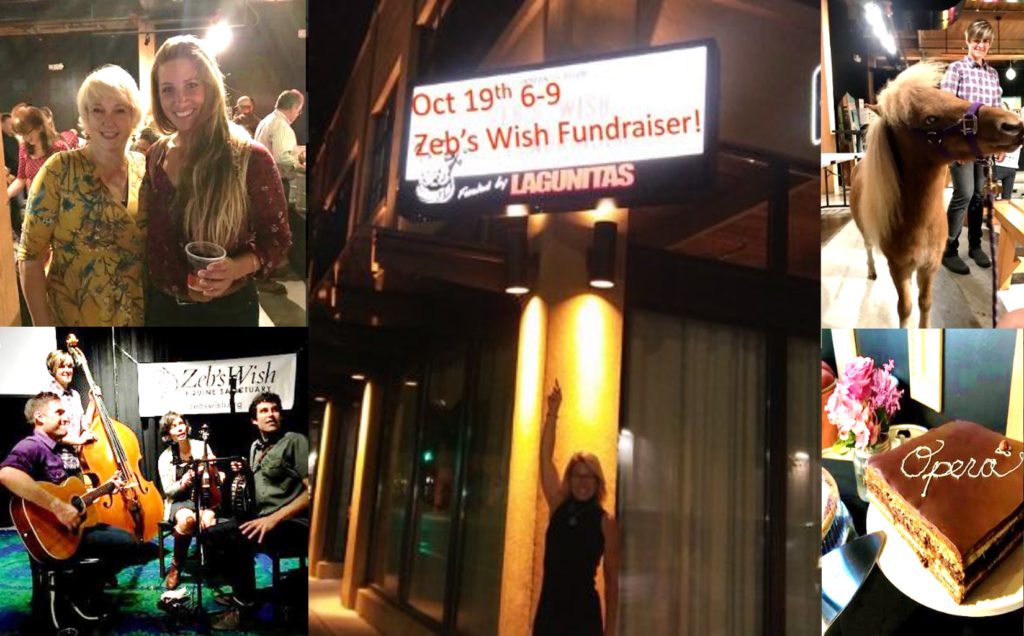 Join Zebs Wish at Lagunitas Community Room in Portland as we celebrate our 6th year healing horses and humans. There will be great music, a fabulous auction, delicious meal catered, and did we mention our Little therapy horse friends Prince, Milo and Loki will be there for hug and pictures? Come down, have fun and raise funds for this very important place for equines and humans alike.

Details: Sat. Oct 19th from 6-9pm
Lagunitas Non-profit community room
237 NE Broadway, PDX. "Farm to table" style Dinner (Primarily Vegetarian), live music and cash bar featuring Lagunitas brews and a selection of NW Wines.
10/16 update. We are SOLD OUT but please consider a donation to be there in spirit. We are so grateful for all the support we have received this year.
---
*Please note. All Events at Zeb's Wish require RSVP or are by appointment only unless otherwise stated. "drop-ins" are not permitted at Zeb's Wish due to us being a volunteer-run organization without full-time staff.
October 26-27 2019 – Animal Reiki Level II. Advanced Techniques. 10am-6pm
Join Animal Reiki Master Victoria Kress and build on your skills in meditating with animals. This class builds upon the Reiki I class and will allow students to deepen their Reiki practice. (Link http://reiki-wisdom.com/class-descriptions/#riekii). You can learn more about Victoria's approach here.